Return to the articles list
Partners
Partnership with RopeUp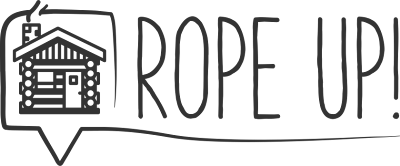 DirectMountain is a partner of RopeUp, a global management application for independent sports educators.
Conceived and developed with them, RopeUp allows them to manage simply and efficiently accounting, customer files, planning, etc., and thus helps and reinforces them in their commercial management by meeting the requirements of the administration and at the same time those of the field.
RopeUp consists of an innovative web application (online software) which integrates the 4 aspects of the management of a small structure, which in addition to being grouped on the same interface are interconnected with each other:
Communication.
Your prospects, customers and all your sales history are automatically recorded on the interface.
You can retrieve this data at any time and a mailing service is integrated to help you keep in touch with them.
Management.
You can easily make and manage your estimates, invoices and receipts, but also record your business expenses.
You can extract, according to a chosen period, all the data on expenses / income for your management department, your accountants and the administration.
Planning.
You can record and manage all your customer appointments, better than with any other diary because this action feeds the two previous services.
From your schedule you can link these appointments to Google calendar, turn them into invoices and send reminders by SMS.
Sales.
You can link your bank to this e-commerce service, and thus keep control of your sales.
From your schedule, once you have made an agreement with your customer, you can create their "cart" and send them a secure payment link. They can then pay directly into your bank account.
In order to meet the requirements of professionals, RopeUp has a triple commitment:
Comfort: time saving and simplicity.
Protection: compliance with the administration and commercial independence.
Security: secure work and customer relations.
You will find more information below on the proposed features.
If you are a frofessional registered on DirectMountain and you are interested in this solution, please contact me (sylvain.hortoland@directmountain.com or +33(0)620053324): thanks to the partnership and under conditions, a discount will be granted on your subscription to RopeUp.
Return to the articles list