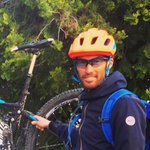 45 years old
fr
en
Anthony LEMAIRE
MTB instructor
France / Southern Alps
Hautes-Alpes, Serre Chevalier
Do you want to ride a mountain bike for fun, to discover new things, or to ride hard? I'm here for that!
As a mountain bike instructor, I offer you a wide choice of trails to ride and trips to customize. From the passionate, to the one for whom mountain biking tickles him without having yet a great practice, I can arrange with you a "tailor-made" trip which will be as close as possible to your choices.
The idea is to build a stay (all-inclusive or partially-inclusive), based on the practice of mountain biking in one of the bike paradises. From Serre Chevalier to La Grave, passing by my home in the Écrins massif, or by the inevitable Queyras massif, or even by making a detour to our Italian neighbours, to the turquoise waters of the Serre-Ponçon lake, everything is possible!
The stay can be itinerant or star-shaped. If you choose this last one, the base camp is "the home", with tip-top, authentic, mountain-style apartments, revisited for a comfort full of charm. Otherwise it is a "mythical raid", like Chamonix-Zermatt or the Tour du Mont Blanc. Or less mythical but no less memorable or spectacular, like the Queyras, Serre-Ponçon, Dignes, Die or others.
If you want to be all-inclusive, the package can include all that:
Accommodation.
Meals (breakfast / picnic / dinner).
Mountain bike supervision.
Logistics.
Childcare.
A la carte mountain activities (canyoning, climbing, via ferrata, hiking, trail, etc).
Finally, there are two more options: muscle biking or electrically assisted biking.
All you have to do is contact me!