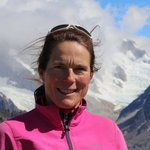 42 years old
fr
en
de
sp
Ella ALPIGER
Mountain leader - Ski instructor
Activities :
Ski touring
Freeride skiing
Hiking
Snowshoeing
France / Northern Alps
Haute-Savoie, Chamonix
The Alps are my playground and the best outdoor office one can imagine, that's where I grew up. I love the mountains!
After my career as a racer for the Swiss National Ski Team I became a professional hiking guide and a UIMLA mountain leader as well as a certified ski instructor.
My passion to work with people and to be able to enjoy the great outdoors were the reasons why I decided to get formed in this both fields.
Since 2007 I'm guiding and teaching to clients in the Alps, all over Europe and in Patagonia.
I'm based in the French Alps and in the beautiful Chamonix city since 2015.
Feel free to get in touch with me if you want to discover the Alps by hiking, snowshoeing or skiing, to explore wild and hidden places, learn about nature and animals or the local history.
It will be my pleasure to guide you there.
Offers without scheduled departures