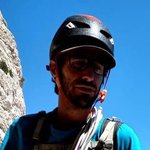 33 years old
fr
en
sp
Guillaume BELOT
Canyoning instructor - Climbing instructor
Activities :
Rock climbing
Via ferrata
Canyoning
Spain
Sierra de Guara, Bierge
As a lifelong nature lover and practitioner of a multitude of outdoor sports, it was logical for me to want to teach and to help as many people as possible discover these environments.
I discovered the Sierra de Guara in the foothills of the Spanish Pyrenees about ten years ago, and since then, I never want to leave. The playground is huge and has so many different treasures that you never get tired of it. Within this remarkable nature, you can practice climbing, via ferrata, canyoning, hiking, biking or cultural visits.
As for me, I propose to accompany you and to make you discover the most beautiful routes in canyoning, via ferrata and climbing. Don't wait to contact me and make an appointment for a beautiful day of vertical adventure!
Offers without scheduled departures