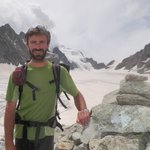 34 years old
fr
en
Igor FREY
Hiking guide
France / Northern Alps
Isère/Vercors, Presles
Settled in the Vercors, in Presles, I am a hiking guide (certified National Education, labeled "en chemin sur les ENS"), graduate of environmental studies and lecturer specialized on the disruption of wildlife in winter. I am also manager of SylvaCima structure.
I offer hiking guideing for adults, children and schoolchildren, as well as training in the natural environment for mountain jobs courses.
Finally, I am in love with the fauna, the flora, the great landscapes and the beautiful summits, and adept of the stories and the history of the men and their environment...
Offers without scheduled departures