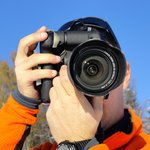 45 years old
fr
en
Jérôme BALLET
Mountain leader
Activities :
Hiking
Snowshoeing
Mountain bike
France / Northern Alps
Haute-Savoie/Pays du Mont Blanc, Megève
Mountain professional and photographer, I invite you to explore the natural spaces to discover the riches that are numerous and multiple all year round, throughout the seasons. Whether for a day or several days, in France or abroad, you will capture the landscapes, the flora, the lakes, the fauna according to the theme of the photo courses.
Photographing animals is made exclusively in small groups to approach the best of the fauna and to melt in the environment: marmot, chamois, ibex, bearded vulture, vulture, ermine, deer,...
A professional commitment for programmed or customized photo stays.
Offers without scheduled departures