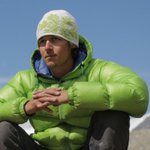 32 years old
fr
en
Shams EYBERT-BERARD
Mountain guide
Activities :
Hiking
Snowshoeing
Rock climbing
Via ferrata
Ski touring
Freeride skiing
Mountaineering
Ice climbing
France / Northern Alps
Isère, Grenoble
I was born in the city of Grenoble area in 1988, in a large family. I grew up in the french Alps between the departments of Isère and Savoie. Since I was very young I practiced mountain hiking, at 5 years old I climbed the Obiou summit and the Grande Casse pass in the french Alps.
During my teenage years I focused on snowboard freestyle competitions.
I finally return to the mountains with ski touring, mountaineering and rock climbing. Now I practice all sports that allow me to evolve roped up in the mountain (rock climbing, ice climbing, ski touring, mountaineering). Recently I get started to paragliding, but I skipped over it, wanting to be focus on my high mountain guide degree.
Next to my high mountain activity, I am also an osteopath (Osteopath D.O). I completed my training in the CEESO School in Lyon.  I will open my office after the completion of my guide training, in order to unite these two professions.
My second passion is traveling.
Since the age of 18, I travelled extensively in Asia, most of the time in bicycle, so I discovered: Ladakh (India) twice, Mongolia (also twice), Kyrgyzstan, Siberia, Vietnam, Cambodia, Thaïland, China, Indonesia. I also discovered many places in Africa and America. In 2013 I organize a bike-skiig expedition to climb on Mongolian 4000m summits. This expedition was awarded by the city of Fontaine (Expedition price) in 2015 :
Mountain guide since August 2018 I share with desire and passion conquer of the alpine peaks, before guiding you in the discovery of the world.
Offers without scheduled departures