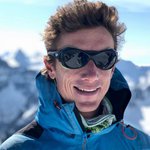 35 years old
fr
en
sp
Thomas GORRIA
Mountain guide
Activities :
Hiking
Snowshoeing
Rock climbing
Via ferrata
Ski touring
Freeride skiing
Mountaineering
Ice climbing
France
France/Belledonne, Les 7 Laux
Climber since my youngest age and with adventure as an engine, I had the chance to live the exploration in the seas and in the mountains. After several years of wandering sports and professional expatriation, the desires for open spaces, teaching and sharing have caught me. That's how I messed up my career as a mining engineer to become a mountain guide.
Passionate, I will be happy to help you discover this great space of freedom and sharing that are the mountains.
On the agenda: security, education and fun for adults as for your children.
I can make you discover, and perhaps even make you autonomous, on practices such as rock climbing, mountaineering, via ferrata, ski touring, off-piste skiing, ice climbing.