Return to the articles list
Partners
Partnership with MCF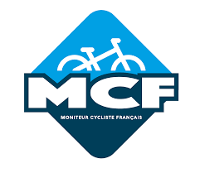 DirectMountain is a partner of MCF (Moniteur Cycliste Français, or French Cycling Instructor).
Created almost 20 years ago, MCF is the oldest and most important syndicate of cycling instructors in France. It now has 900 members, easily recognizable by their famous MCF jersey!
Very involved in professional training (creation of an organization as well as the mountain bike patrol diploma), MCF has long been recognized by the Ministry of Sports. Creator of the MCF label as well as a network of MTB schools labeled MCF, the quality approach has always been a priority.
You will find on DirectMountain many offers from MCF's instructors, mountain bike or fatbike, to train you, to progress or simply enjoy rides!
Return to the articles list