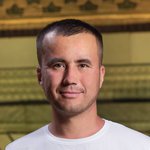 33 years old
fr
en
ru
Sherali KALANOV
Local guide
Activities :
Trail
Hiking
Mountain bike
Uzbekistan
Samarkand
Passionate about the French language and culture, I have been a guide in my country, Uzbekistan, for more than 12 years.
I started as a freelance guide for different travel agencies in the country and then I specialized in hiking, trekking and trail running. Walking my country many times allowed me to get to know all its beautiful places and I wanted to start my own company Samarkand Explore with two other friends who are also French speaking guides.
Visiting the historical cities of the Silk Road such as Samarkand, Bukhara or Khiva symbolizes a classic trip through Uzbekistan. But outside of these cities, the country has beautiful mountains, lakes and deserts that are not often explored by other agencies in the country. My goal, thanks to my years of experience, is to bring you to discover these areas off the beaten track.
In addition to these hiking trips, I have been organizing trail running trips on the most beautiful routes of Uzbekistan since 2018. I have already taken more than 100 runners through the steppes, villages and mountains. Thanks to a structure dedicated to trail running, Samarkand Running Tours, I continue to explore the most beautiful places of my country with one goal: to make you discover them during your running trips.
Come and travel, explore and marvel at the beauties of the Silk Road.
See you soon!
Offers without scheduled departures