Return to the articles list
Press
Dauphiné Libéré newspaper article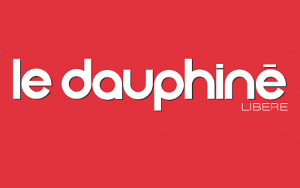 Find DirectMountain in this article from the Dauphiné Libéré (2016, July 15th edition):
GRENOBLE - HE CREATES A WEBSITE TO FACILITATE THE CONNECTION BETWEEN MOUNTAIN PROFESSIONALS AND CLIENTS.
Sylvain Hortoland goes from chips to clicks.
For a long time, he has evolved in the electronic sphere of Grenoble's engineers. 17 years, to be exact, at STMicroelectronics, frequenting a world that he no longer recognised as the "departure plans" and management of the 21st century progressed.
So Sylvain Hortoland put away the chips in the clean rooms for a wider horizon. That of the mountains. "That was the goal, but it wasn't easy to find a project that was realistic and that I could live off. "
A not so simple ambition that this multi-tasker (diving instructor, ski tourer, mountaineer, mountain biker...) finally realised thanks to a discussion with a friend: "In fact, he was looking for an ice climbing course and found that he had to search too long through the Web. "
A site to list the offers scattered on the Web
Because if you can find everything (and anything) on the Internet, it is the possibility of finding information quickly that makes the difference, especially when it comes to buying a service. Guide offices here, mountain leaders there, tourist offices, independents... the mountain offer is a jungle that is not always clear for amateurs.
"However, the exclusivity, or almost the exclusivity, of the offer is on the Internet and not everyone can, or knows how to, be well referenced. Communication is not necessarily their job and it takes time and energy. "
A market study later, this is how directmountain.com was born.
"The site facilitates direct contact between professionals' offers and customers. I don't interact with the transaction, but I put people in touch. "
This site (also in English), which is intended to be international, allows guides (mountain guides, instructors, etc.) to propose their offers while filling in their profile.
Registration, which is free for the first year, will then be subject to a charge in order to validate the business model.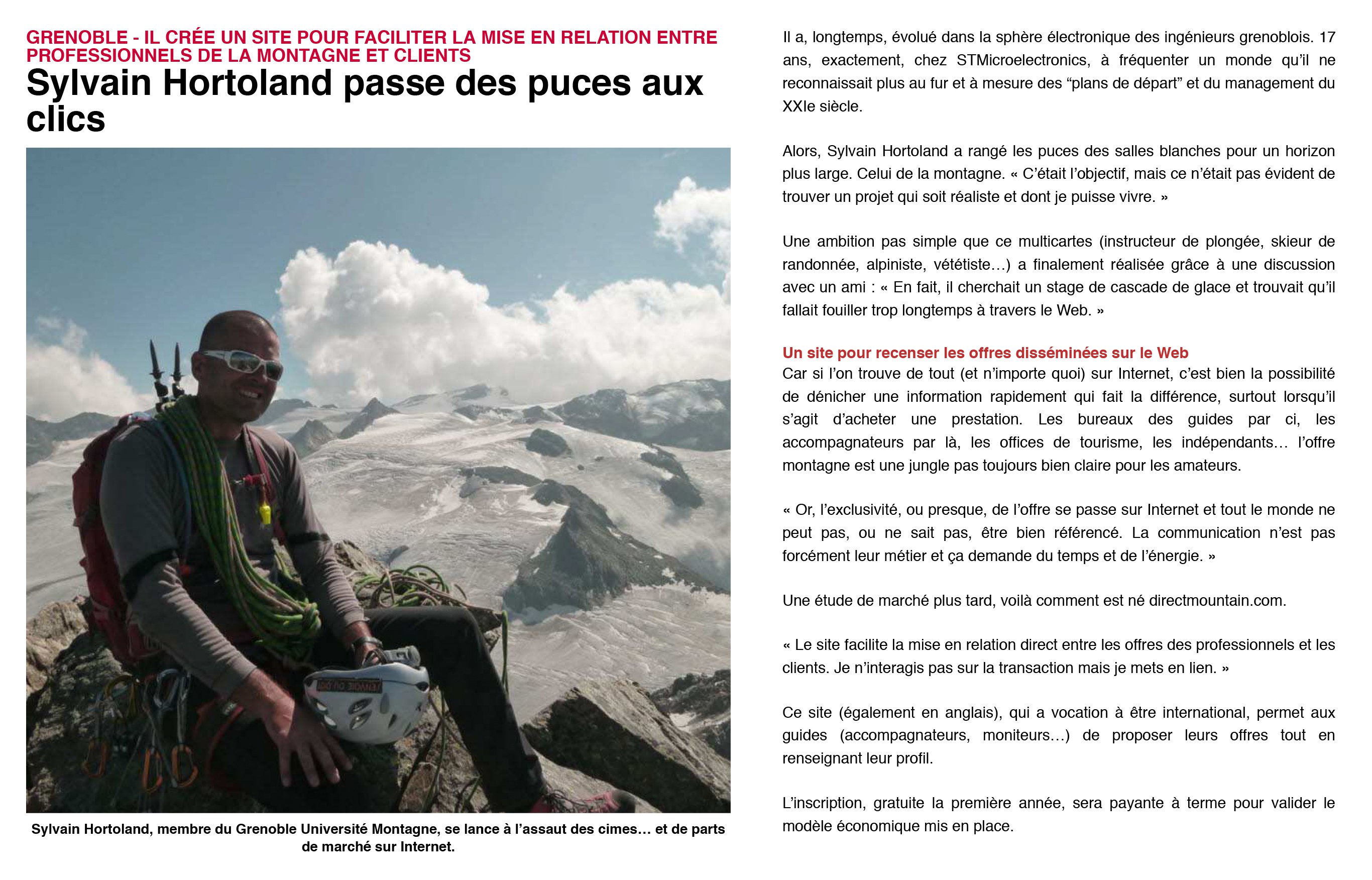 Article DirectMountain Dauphiné Libéré
Return to the articles list