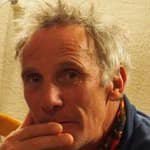 65 years old
fr
en
de
sp
Didier DELAHAYE
Mountain guide - Ski instructor - MTB instructor
Activities :
Hiking
Canyoning
Rock climbing
Via ferrata
Ski touring
Freeride skiing
Mountaineering
Mountain bike
France / Northern Alps
Haute-Savoie/Aravis, Annecy
Born in the mountains, my passion for this environment has grown over the years and through my discoveries. Indeed, it is progressively that I began to practice multiple sports activities: hiking, rock and ice climbing, mountain biking, mountaineering, alpine and cross-country skiing, canyoning, etc. Then I decided to make it my job to make discover this world that I love so much.
Throughout the years, the professional practice of all the disciplines related to it allowed me to have beautiful experiences and human adventures.
After the expeditions, the great crossings, the climbs, I want to share your projects, your wonderings.
The exploration continues!
Offers without scheduled departures