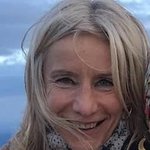 59 years old
fr
en
Annie RENAUDOT
Mountain leader
France / Northern Alps
Haute-Savoie/Aravis, Manigod
Passionate about mountains since the age of 20, it is at the age of 33 that I came to live in Manigod in the Aravis massif to finally live in the mountains but also to live from them. I left the Lyon region and my professional life in marketing and job placement, all this with my little family, to manage group lodge for 35 people in the middle of the Alps. Today, I dedicate myself to my job as a mountain leader at the Thônes-Manigod guide office.
Always passionate about the mountains, I also like to explore other countries or continents by hiking, snowshoeing, ski touring or cycling. Sailing is also part of my happiness and my itineraries.
It is during hiking or snowshoeing that I propose to accompany you for a ½ day, a day or a few days here in Haute-Savoie or for a new escape far away.
The themes of the outings can combine:
as much relaxation and escape with a hike alternating with qigong exercises in this so propitious environment,
as well as conviviality with a fondue shared in a refuge during a full moon evening,
thematic outings such as an introduction to winter safety with workshops (use of the avalanche beacon / shovel / probe kit, etc.)
or to go in search of the tracks left by our fauna on a wild route.
Offers without scheduled departures