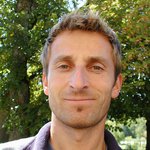 53 years old
fr
en
Etienne TRAUTMANN
Mountain leader
France / Southern Alps
Hautes-Alpes, Gap
To stay independent in my values and lifestyle choices, I created a small travel agency which allows me for more than 10 years to organize and supervise all-inclusive hiking trips.
In winter, during "snowshoeing and relaxation" stays, our little family welcomes you to our cottage on the heights of Gap, Southern Alps, far from the resorts, for an off-piste discovery of our unknown territories. A Finnish bath and a barrel sauna will allow you to relax after the hikes.
In the summer, it is with the National Forestry Office, on the circuits Retrouvances (5 destinations), that I propose to you to discover unknown territories, housed in forest houses altitude fully restored.
Offers without scheduled departures