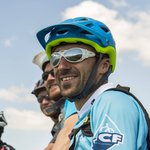 36 years old
fr
en
sp
Cyril AC'H
Mountain leader - Mountain bike instructor
Activities :
Hiking
Snowshoeing
Mountain bike
France / Southern Alps
Hautes-Alpes/Queyras, Saint-Véran
Do you know the Queyras?
It is one of the wildest place of France, where life is good, where time stops to give time for contemplation and practice of outdoor sports. Living in Saint-Véran, I will make you discover this little piece of paradise by hiking or mountain biking,  through the activities that we propose via our GUIL E BIKE structure, a real Bike Center specialized in electric mountain bike and mountain bike...
Offers without scheduled departures