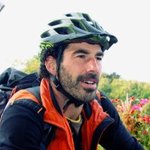 43 years old
fr
en
Ludwig DAGOREAU
Climbing instructor - MTB instructor
Activities :
Rock climbing
Hiking
Mountain bike
France
Bourgogne/Jura, Dijon
Passionate about adventure and discovery, I like to explore, to bring, to share moments in unusual places. Particularly sensitive to nature, I love to explore it to see all its hidden treasures.
Eager for thrills and leisure activities, I teach and guide my clients by bike through the Burgundy vineyards, but also by climbing on our splendid rocky cliffs. Dynamic and motivated, I am fully committed to each activity I propose.
My past jobs in artisanal products, cheeses and wines, have trained me in oenology. Today, as a sports instructor and oenological guide, I wish to share with you the knowledge of our wine-growing region by biking in our vineyards, accompanied by tastings.   I welcome groups as well as individuals.
My activities are available all over Burgundy: mountain biking in the vineyards between Dijon and Nuits-Saint-Georges, mountain bike ride in the wilderness of the Auxois, rock-climbing discovery around Dijon and Autun, wine mountain biking rally around Dijon or Beaune, orienteering around Autun, Châteauneuf-en-Auxois, etc.
My goal is to give you the desire to relax while bringing my sporting assets. I commit myself to give you simple and efficient methods to evolve in the activities, together. From the beginning to the end, we will spend together a friendly time so that each day is a real pleasure of escape.
My skills:
Sports instructor with a diploma BEESAC/BPJEPS APT/CS Climbing/CQP cycle technician.
Supervision of outdoor sports: mountain biking, BMX, hiking, climbing, orientation, games, incentives, quizzes, etc.
I am also a cycle rental and repairer.
On your pedals, let's go!
Offers without scheduled departures