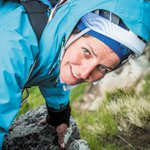 44 years old
fr
en
Betsy KIELPINSKI
Climbing instructor
Activities :
Rock climbing
Via ferrata
France / Northern Alps
Savoie, Moutiers
Do you dream of gaining altitude? Go for it!
Climbing is a complete sport, accessible to all. Whether you are a beginner or more experienced, I will be there to guide you in a good mood and in complete safety.
I started climbing late, but I immediately got hooked on this activity. It's a sport of nature that gives me a lot, both mentally and physically. 
I particularly like to do long multi pitch climbing routes (up to 600 or 800 meters long), in which you have to put all your energy to reach the end.
Coaching is a way for me to share my passion.
Offers without scheduled departures