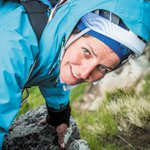 42 years old
fr
en
Betsy KIELPINSKI
Climbing instructor
Activities :
Rock climbing
Via ferrata
France / Northern Alps
Savoie, Albertville
Do you dream of gaining altitude? Go for it!
Climbing is a complete sport, accessible to all. Whether you are a beginner or more experienced, I will be there to guide you in a good mood and in complete safety.
Offers without scheduled departures