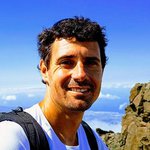 38 years old
fr
en
de
sp
it
Guillaume BARBIER
Mountain leader
Réunion Island
La Réunion,
Hello, I am Guillaume, member of the Bureau Montagne Réunion (Reunion Mountain Office), a group of local professional mountain leaders on the Reunion Island.
As a very good connoisseur of the island, of its hiking trails, its culture, its secret places, its history, its fauna and flora, I will be happy to share my knowledge with you and make you discover it differently.
In all seasons, I propose you all types of day hikes, all over the island:
Daily hikes: Every day of the year, I propose a hike on the most beautiful sites of the island, with a guaranteed departure from the first registered person.
Rate from 50€ per person.
Hikes on demand: I am your private guide, for a tailor-made hike on the day of your choice.
Rate from 220€ per day.
"A la carte" hikes: These are my favorite outings, to explore the lesser-known sites in our fantastic mountains. They can be themed hikes, running or trail outings, etc.
Rate of 60€ per person.
Services adapted to schoolchildren, works councils and large groups.
Rate on request.
The hikes that I propose are the opportunity to discover differently the most beautiful routes and the most beautiful landscapes of the Reunion Island, in the cirques of Mafate or Cilaos, in the forest of Belouve and the Trou de Fer, or on the slopes of the Piton de la Fournaise active volcano.
And for your hikes and treks over several days, you can visit the profile of my colleague Renaud GOISLARD.
See you soon on our trails!