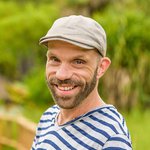 42 years old
fr
en
de
sp
it
Renaud GOISLARD
Mountain leader
Réunion Island
La Réunion,
Hello, I am Renaud, president of Bureau Montagne Réunion Trek, an associative agency by  professional local mountain leaders.
I offer trekking stays in the Reunion Island for all audiences (private or grouped), of any duration, catalog or tailor-made, on fixed dates or on those of your choice. I organize the itinerary and the logistics, so that you can fully benefit from your mountain hike stay.
I offer a calendar of scheduled departures, and I also open stays according to requests. Contact me if you want more information.
And for your day trips, I suggest you visit my colleague Guillaume BARBIER's profile.
See you soon on our trails!
Offers without scheduled departures