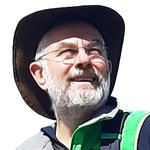 64 years old
fr
en
Yves VIONNET
Mountain leader
France / Northern Alps
Savoie / Maurienne, Albiez-Montrond
Originally from Albiez, I have been travelling the summits, the mountains, the mountain pastures and the forests since I was very young to meet the mountain people, their activities and the freedom to discover the beauty of nature, the calm and the adventure.
As a mountain leader since 2008, I offer thematic hikes at your own pace, from 2 hours to a day. I can also take you on itinerant tours lasting from two to several days, on and off the trails, to the summits of the Maurienne valley and the surrounding massifs.
Creator and owner of the "Tour des Aiguilles d'Arves®" brand in 2013, it is without doubt the most beautiful trilogy in the Alps nestled in the heart of a green setting. In love with this grandiose area, I have been reconnoitring and creating itinerant hikes since 2009 to help you discover extraordinary panoramas during 2 to 8 day trips between the Maurienne and Romanche valleys.
I have been an ANENA approved trainer since 2015 and offer avalanche rescue courses every Saturday and Sunday during the winter season in Albiez, Maurienne. These are always great opportunities to update your knowledge and skills to be effective when the time comes.
I have been a Savoie Mont Blanc Heritage Guide since 2012, telling you about the history and origin of place names, the events that have marked a country, the characters, the buildings and I will take you to discover the hidden treasures of Savoie.
As a referent of the Savoy Cheese Route and a guide for the FACIM, I am proud to take you on a tour of the mountain pastures, to discover the flowering or herbaceous plants, the cows that graze and produce quality milk for the production of Beaufort from the Arves valley. The Beaufort des Arves has won two consecutive gold medals (2022 and 2023) at the Concours Général Agricole at the Paris International Agricultural Show. It is also an opportunity, at milking time in the summer or on the farm in the winter, to meet the men and women who lead their herds following the growth of the grass.
As a practitioner of Qi Gong and Japanese and Chinese arts for over 40 years, I offer for your well-being forest baths, conscious walking, energy with a tree and walking and breathing techniques adapted to mountain hiking.
If you have ideas of gifts to offer yourself or to offer, from 2 hours to one or more days, for a family event, between friends, girlfriends or long time friends, company outing or evening, hiking week for a club, you can contact me so that I can organise your adventure/escapade/cultural/discovery/heritage.
Welcome to my hikes and see you soon for new discoveries.
Offers without scheduled departures