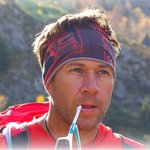 50 years old
fr
en
sp
it
Denis WOHMANN
Mountain leader
France / Pyrenees
Ariège, Foix
Born in Ariège, in a family with a mountain past, I started to hike in the Pyrenees when I was very young.
It was before I was 18 years old that I left the land of my ancestors to join the Marine troops. I specialized there as a medical assistant and first aid instructor. This position allowed me to travel all around the world and I took part in several mountain training courses including mountain rescue training.
After 17 years in the army, I settled in the Barguillière valley. After working as a sports educator for children in social difficulty, I decided in 2010 to create the Dahu Ariégeois to promote mountain sports without forgetting nature and heritage.
Mountains are my passion, it is important for me to link it to my professional activity. That's why I've turned to the profession of mountain leader, and it's the small valley of the Barguillière that I intend to make you discover, as well as the Haute Ariège. Very sensitive to sustainable development, I want to be an ecological actor, give advice and encourage vocations.
Offers without scheduled departures