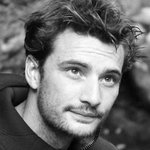 36 years old
fr
en
Nicolas NASTORG
Canyoning instructor - Climbing instructor
Activities :
Rock climbing
Via ferrata
Canyoning
France / Occitania
Hérault/Cévennes, Saint-Bauzille-de-Putois
A native of the Montpellier region, I learned at a very early age to discover and appreciate nature through cliff climbing. Indeed, I started this activity at the age of 5, in a small local club, and the climbing virus quickly infected me.
Then, as a teenager, I got a taste of a new virus: bolting new climbing routes around Montpellier (thanks to the Escalabel club).
I lost some energy to get to know training and competition, in which I did quite well. I've learned a lot, I've made good progress, I've met a lot of people, but what I've learned from all this is that the game isn't worth the effort... competition is a strange concept.
I spent more than 15 years climbing the smallest rocks in my region, and on French and European cliffs, learning about the vertical environment and its safety features. As a young adult, I logically enrolled for the State Climbing Diploma in Aix-en-Provence.
Canyoning came into my life thanks to this training, and I liked the game right away. It has enabled me to discover many magnificent regions, including the Sierra de Guara, the Gorges du Verdon, the Ardèche, the Alps and Corsica.
With over 12 seasons of experience, I'm sure I'll be able to meet your requirements.
Now settled in the Hérault department, at the foot of the Cévennes, and despite the passing years, I still take great pleasure in helping you discover my beautiful region.
I offer canyoning, via ferrata and climbing excursions by the day or half-day, in groups of 4 to 12 people maximum. I can also respond to any special requests and make customized proposals.
So follow me for great experiences and guaranteed thrills!
Offers without scheduled departures