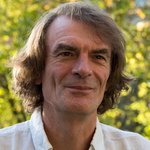 64 years old
fr
en
Rémi POZZI
Mountain leader
France / Southern Alps
Vercors/Drôme, Crest
I invite you, throughout the year, to nature hike trips, some of which have a naturalist theme or include photographic training. Thanks to the many destinations and the friendly atmosphere, you will be able to share, in hapiness and relaxation, your passion for nature, discovering and taking pictures...
The destinations on the program are multiple and varied: Southern Alps, Provence, Corsica in France, the Bardenas desert in Spain, Italian Alps, Sardinia, Tuscany and the Cinque Terre in Italy, Iceland, Lapland... The naturalistic themes include mountain fauna, ornithology, flora, orchids and butterflies.
Born in 1959 in the heart of the wilderness, I grew up in the midst of it, with my senses awakened and nourished myself, far from words, by intense emotions... the kind that give a taste for life, for the marvellous and the mysterious. In 1999, after working during twenty years as a professional photographer, tired of a certain sedentary lifestyle, I returned to the most intimate of things, to the great outdoors, to nature. I then pass the state certificate of mountain leader and develop my naturalist knowledge. The desire to pass on my knowledge took root in me and I naturally chose to combine training in photography with mountain guiding.
Initially and throughout the seasons, the landscapes, the flora and the fauna, I propose stays in the Diois region and in my heart's country, the Vercors massif, between the Drôme and Isère departments. But I also take you every year to new destinations further afield, to renew and enrich, together, our experience of the privileged natural spaces and of the mountain environment.
In addition to this program, I also respond to your personalised requests for hiking stays, nature trips or photo training for clubs, associations, individuals and groups of friends. Destination, content, physical level and type of accommodation are tailor-made and built according to your choices.
After so many years of passion for nature, mountains and photography, I remain, more than ever, curious about the world and people, and my pleasure to share my experience with other nature and image lovers is, each time, more exciting and lively.
Offers without scheduled departures