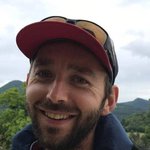 36 years old
fr
en
Jocelyn SOULARD
Mountain leader
France / Northern Alps
Isère, Grenoble
As a mountain leader and ecologist by training, I offer to guide you and share my passion for the natural mountain environment so that you can discover all the multiple facets of this rich environment: the fauna, the flora, the geology and the cultural heritage.
The mountain is a limitless playground in which each horizon, ridge or summit hides a new landscape to discover.
I offer you unique experiences in the mountains, to discover the wild world, through hikes in the Alps or in the Pyrenees, in France or abroad.
Winter will also be the occasion for you to discover the beauty of a sleeping or at least more discreet nature on snowshoes.
You want to surpass yourself and enjoy the lightness of the mountains? I also offer you, whether you are a novice or an experienced runner, exceptional trail stays. You will be able to evolve at the rhythm of running and fast walking in preserved landscapes in the middle of a breathtaking diversity. These moments of freedom will also be the opportunity to bring you all the keys to help you progress in your practice.
A travel philosophy:
The objective is to transmit to you the knowledge of the natural world and to make you discover wild landscapes. Immersing yourself in nature and taking the time to observe, listen, feel and understand the world around us will be the essence of our trips.
The size of the groups is reasonable and does not exceed eight participants for conviviality, to reduce our impact on the environment and to be able to observe the wildlife.
How it works:
The programme of outings and stays gives an idea of the atmosphere, but it is above all the environment, nature and the weather that will guide our steps. Also, according to your desires and your capacities, the stays will be adapted so that each participant lives the experience at his own pace.
Tailor-made stays:
Do you have an idea or a date to propose? Let's create your trip together, don't hesitate to contact me!
Offers without scheduled departures