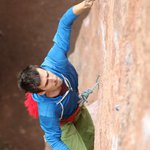 33 years old
fr
en
Jean-Baptiste CONAN
Climbing instructor
Activities :
Rock climbing
Via ferrata
Hiking
France / Massif Central
Occitanie/Aveyron, Millau
In perpetual search for a new spot to climb, a route to try or a trip to undertake, I love the stunning situations and the feeling of freedom that comes with climbing!
What's more fun than to discover and share these special moments with others?
Located in the gorges of Tarn, near Millau, for several years, the territory seems to always have something wonderful to offer.
Through climbing, we discover new perspectives as visual, emotional and human. After all, more than destination or success, it seems to me that it's the project or the journey that matters.
The idea is to make you achieve your goals with the pleasure of making a beautiful team!
Offers without scheduled departures