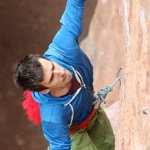 34 years old
fr
en
Jean-Baptiste CONAN
Climbing instructor
Activities :
Rock climbing
Via ferrata
Hiking
France / Occitania
Aveyron, Millau
Constantly looking for a new spot to go climbing, a route to try or a trip to undertake, I love the amazing situations and the feeling of freedom that climbing brings... and it has been a part of my life for a long time!
And what could be nicer than to share these privileged moments with others?
Settled in the Tarn gorges, near Millau, for several years, the area seems to have always something wonderful to offer.
Through climbing, we discover new perspectives that are as much visual as emotional and human. After all, more than the destination or the success, it seems to me that it is the project or the journey that matters.
Such that way, I propose you outings and training courses in climbing, via ferrata, "hike-abseil", to discover or progress. The idea is to bring you safely to reach your goals with always the pleasure to make a beautiful team!
Don't hesitate to contact me and tell me what you want and if I don't answer immediately, don't worry: if I'm not coaching, I'm probably on the cliff!
Offers without scheduled departures